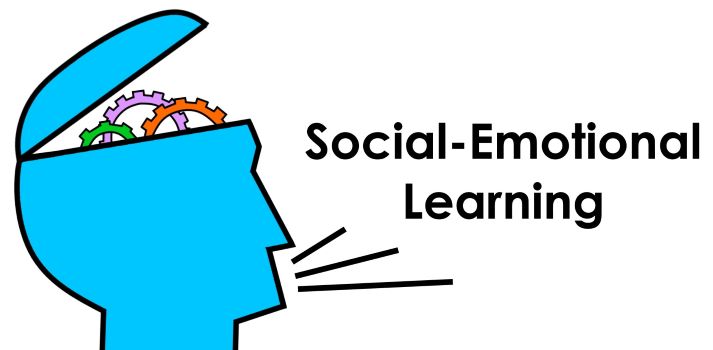 Schools face a daunting challenge for the 2020-21 school year — how to ensure that every student can reach their potential in the current education environment. Each passing week presents new changes and the stress that goes with them. Most schools will focus on Social-Emotional Learning (SEL) programs to help students get the year started from a positive place. The Georgia Laws of Life (GLL) Essay Contest provides high school teachers with a powerful tool to promote SEL along with writing skills.
According to Edweek, a recently released survey of high schoolers found that a large share of teens struggled with depression, anxiety, and unhappiness during the school closures due to the coronavirus pandemic this spring. The Collaborative for Academic, Social and Emotional Learning (CASEL) offers an SEL Guide that lays out what schools can do to help students develop the emotional skills to build personal relationships and academic partnerships. This enables them to endure personal challenges, including missed milestones, economic instability, racism, and even the death of loved ones. Research shows strong emotional health leads to improved academic outcomes.
Exploring life lessons in the development of the Laws of Life essay fosters self-awareness for students. As they peer review their work with classmates, students feel connected and supported. "All my teachers are amazed at how the assignment to write a Laws of Life essay opens up a dialogue with their students," said Melissa Giggey, GLL Contest Chair at West Hall High School, "It is the best way to earn trust and create a classroom environment."
"Social, Emotional and Ethics Learning is proven most successful when repeated and supported by a broad network of family, community and social reinforcements," said Carol Gray Walker, Executive Director for Georgia Laws of Life. "This perfectly describes the community network of Georgia Laws of Life. Students, their teachers, peers, family, friends and local Rotarians are engaged in and impacted by the contest."
To further support teachers and students in this distance learning era, GLL will implement online training for teachers and their Rotary Club partners as well as online essay submission and judging. In response to the COVID-19 pandemic, schools and students will rely more heavily on technology for the 2020-2021 school year. Students may spend less time in the school building, so teachers will stay connected via online classroom platforms. A grant from the John Templeton Foundation provides some financial support for this timely technology investment.
GLL invites Rotary Clubs throughout Georgia to join the Laws of Life program. As a Contest Sponsor your Rotary Club support provides a life-changing program for educators and students which encourages students to reflect upon values like those in the Rotary Four-Way Test. Contest Sponsors may also serve as a School Partner, working directly with a school or schools in your local area. GLL invites clubs throughout Georgia to participate with or without being a school partner.
The average cost per school, including student and teacher prize money, school contest materials, essay publication, student recognition, and administrative costs is approximately $1,200 per year. Your support provides the program free of charge to Georgia Schools.
For more on serving as a GLL Contest Sponsor or School Partner simply complete a Sponsorship Form or contact Executive Director, Carol Gray Walker at [email protected], 404-590-8039.