By writing an essay, you not only learn about yourself, but about the world around you. The contest gives you the chance to win cash prizes, while expressing your beliefs and values.
One $100 school winner per school. Three $50 grade level winners, for each school that meets the minimum participation requirements. To participate in the Georgia Laws of Life Essay Contest, a student must attend a high school that is registered with the contest for the current school year. If your school is not registered, you may encourage it to do so by sharing this website with your English teacher. All essays must be submitted through schools. Individual submissions cannot be accepted.
George A. Stewart Character in Action
$1000
The Character in Action Award is presented by the Dunwoody Rotary Club in honor of club member George Stewart for his dedication to character education and the Georgia Rotary Clubs Laws of Life Essay Contest. It is awarded to a student essayist who demonstrates good character through words and deeds.
Susan G. Mason Founder's Award
$1000
The Founder's Award is presented by the Buckhead Rotary Club in honor of Rotarian Susan Mason, for her commitment as the founding Executive Director of Georgia Rotary Districts Character Education Program, Inc. It is awarded to a student essayist whose writing shows the power of the written word to illuminate a core character value.
The criteria for selecting the First Place State Contest Winner and the Named Honorary Awards are identical. Different judges select the winners.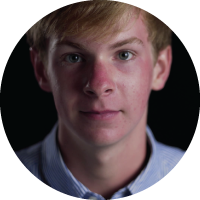 Duffy
"Before this essay contest, I had never thought of myself as a writer."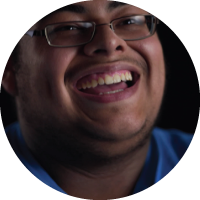 Selwyn
"I'm really grateful that I was part of this contest."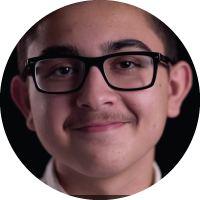 Yusuf
"The Laws of Life contest showed me that sharing my story was a powerful thing."
Writing Tips
Clearly state the Law of Life in your essay
A Law of Life is a wise saying that contains words of truth, lasting meaning, or inspiration. It can be a quotation from a famous person, a familiar saying, a proverb, or any phrase that has a special meaning to you. Some people think of their Law of Life as their motto. Examples of Laws of Life include:
"An attitude of gratitude creates blessings."
"You are only as good as your word."
"To have a friend, be one."
"When it is dark enough, you can see the stars."
Illustrate the Law of Life with your personal experience
Your essay should show how your own experience illuminates or illustrates the Law of Life you have selected. The experience may have been a major event in your life, or it may have been a small, quiet moment when you came to understand something valuable about life.
Be Original
Rely on your own experiences and thoughts. You may want to read winning essays from prior years to learn about other students' Laws of Life, but don't let those essays limit your imagination. Click on the download brochure button to see the previous years' winners.
Include Detail
Good essays usually include details that make the reader feel as though he or she was right there with you when an event occurred. Let the reader know exactly how you felt, and why.
500-700 word limit
Your essay should be between 500 and 700 words. Essays that are shorter or longer than this will be disqualified.
Save a copy for yourself
Make a copy of your essay to keep; the copy that is sent to the Georgia Laws of Life Essay Contest will not be returned to you.